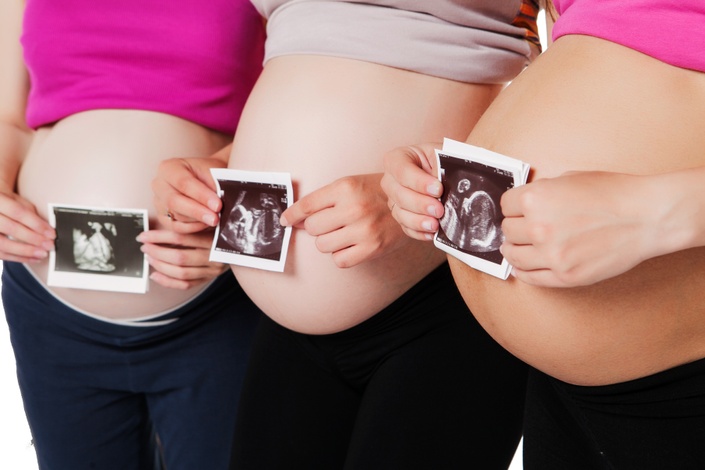 How to create a fertile you with natural fertility
Find out how natural fertility can help you become pregnant.
How natural fertility can help you boost your fertility to finally become pregnant.
Are you struggling to become pregnant?
Is it taking much longer for you to become pregnant then you had thought it would?
Perhaps you don't have much time left, or you are having medical fertility treatments and despite working with specialised fertility doctors using cutting edge medicine, you are still not pregnant?
If you are starting to feel worried, frustrated, defeated and wondering what other options you might have and what else you can do, then this message is for you.
Here's why.
I want to introduce you to a proven and effective fertility method that will help you to properly prepare your body, your eggs and his sperm for a successful conception and pregnancy (either naturally or via assisted conception).
And you need to realize that there is a cost to not doing this.
If you just keep doing what you have been doing it is just going to worse and you might run out of time.
You see what most people do when they are struggling to become pregnant is to try a few different things here and there to see what might help. They eat what they believe is a healthy diet, they take supplements, they might join a gym to do some exercise or try and lose a bit of weight and they try to make healthier lifestyle choices.
Of course, in some cases this is too overwhelming or difficult for couples and instead they opt to go straight to medical fertility treatments like IVF.
But for a lot of people, none of that works.
They don't really know what a balanced fertility diet is that will provide them with all the nutrients they need for general health and egg and sperm health.
They self-prescribe supplements which in many cases does more harm than good.
They aren't aware of the effects of a lack of sleep and stress on their fertility.
In many cases they are timing intercourse at the wrong time in their cycle and missing their fertile window and ovulation month after month.
They don't know which lifestyle choices they should make or how to go about doing this, whether they should give up coffee, alcohol and how to lose weight without suffering or compromising their hormone balance and ovulation in the process.
Some people just put their faith straight into medical fertility treatments hoping that doctors will make it happen for them.
So, what happens if you continue to do nothing? If you just keep doing what you've been doing?
Well time will run out because as you know, women aren't able to have children forever.
Natural fertility is the key to properly preparing your body for a successful conception and a healthy full-term pregnancy.
I've got an answer that works. Here's the story.
When I first started working in the area of natural fertility I worked with many women who had been diagnosed with unexplained infertility or who had been told that they should go straight to expensive and invasive medical fertility treatments.
Now I knew from my studies in nutrition and naturopathy that fundamentally a healthy body is a fertile body.
So, when I would meet with these woman and couples I could see straight away that they weren't eating properly, exercising consistently, they were sleep deprived, stressed, making poor lifestyle choices and exposing their body, eggs and sperm to environmental chemicals and toxins.
Many couples were also overweight and suffering with niggling underlying health conditions that in many cases were lifestyle related. When I looked at their overall health profiles, I could see that there were usually multiple factors impacting their hormone balance, egg and sperm health and their overall health. I knew that in most cases like these, that a natural fertility approach would work.
Many of these couples had tried a few things like diet and supplements and then frustrated had opted to go straight to medical fertility treatments.
But even that wasn't working.
Yes, medicine is amazing.
The doctor takes an egg and a sperm, puts them together and plants them back into the female body to make a baby. Easy right. Unfortunately, our bodies are intelligent, they know if an egg or sperm isn't healthy or viable, they know when a body isn't healthy and ready to grow a baby. Medicine and science can try and force a union of egg and sperm but ultimately it can be hit and miss, an expensive hit and miss.
So, women and couples came to me looking for another solution and I worked with them using natural fertility methods. We took everything right back to basics so that they are doing all those seemingly small but very important actions that collectively improved their general health.
It then follows that their hormones balance and egg and sperm health improve, and their bodies become healthy and finally fertile, ready for a successful conception and pregnancy.
Testimony
It worked for these people, and it will work for you.
Karen – I knew that I needed some help with my nutrition, and I had some weight to lose. I had no idea though about the big picture of fertility, that my low vitamin D levels could impact my fertility, that my vegetarian diet was low in nutrients and calories, I had insomnia which was causing sleep deprivation and sub-clinical thyroid issues that were never picked up. All this was to blame. Many of these issues were not identified or tested for by fertility doctors who wanted me to go straight to IUI or IVF. It only took a few months, but results came fast using a natural fertility approach and I felt and looked so much healthier. I became pregnant 6 months later.
Morgan – We didn't expect to struggle to become pregnant. We were young, healthy and I had regular periods. But when IVF wasn't working, and time was ticking on, we knew we had to do something as we couldn't afford more fertility treatments. Natural fertility seemed a bit simplistic to us, how could it possibly trump science and medicine? But we found out my partner's sperm needed improving, I had a short luteal phase, which I would never have picked up on without learning charting and I was training for a marathon at the time to distract myself from it all, not realising that the intense exercise was too much for my body and I wasn't ovulating. Natural fertility was all about 'self-care' for us. We had to slow down and look after ourselves and focus on our health, and in time we eventually became pregnant through IVF.
Here's what it did for me.
I myself struggled to become pregnant for over 10 years in my 20's.
I thought I ate a good diet, I went to the gym, I took all the supplements and I thought I was healthy. But I wasn't addressing everything that needed to be addressed. I was overweight, stressed, my hormones were unbalanced and as a result I wasn't ovulating, I was low in important nutrients (iron, B12) and stressing my body with constant dieting, skipping meals and at times over-exercising (boot camp and high impact aerobics classes 5 times a week).
I thought IVF was going to work, but it didn't, because fundamentally my body was not healthy or fertile, my eggs were a poor quality and my partner's sperm had some issues as well.
Natural fertility helped to systematically address everything that I needed to do to improve my health. It helped me to properly prepare my body (and mind), as well as my eggs and my partner's sperm. Over a few months I set the foundation for a successful conception and a healthy pregnancy. Without it, I believe I would never have become a mum as I had too many health and lifestyle issues that were preventing me from becoming pregnant.
Finally, it's your turn.
When you learn about natural fertility, you'll get the key to:
Food – Knowing exactly what sort of fertility diet you should be following when trying to conceive to correct any nutritional deficiencies, balance your hormones, improve egg and sperm health and quality and help you lose any excess body fat.
Exercise – Know what type and amount of exercise you should be doing when trying to conceive and during medical fertility treatments, as well as how regular exercise can help you improve the health of your reproductive system and get you fit, strong and supple, ready for your pregnancy, birthing your baby and being a mum.
Rest, Sleep & Stress – Find out how to ensure that you are getting enough rest, quality and quantity of sleep and how to manage stress for hormonal balance. This area is commonly overlooked but plays a vital part in fertility.
Timing – Get an introduction to charting your fertility so that you know exactly when to time intercourse in each cycle to coincide with when you are fertile and ovulating.
Investigations - An overview of fertility testing and investigations you might want to consider in the future, or that might have been missed so far. This is important because in many cases there might be treatment required for other conditions before a conception or a pregnancy can occur.
Lifestyle - Find out what lifestyle changes you can put in place to dramatically boost your fertility and improve your health. How to make the changes easily, quickly and remain consistent with them until you become pregnant.
Environment - The link between your environment (home, workplace and general environment) and the chemicals and toxins that may be affecting your hormones and health, as well as impacting your fertility. What you must avoid and what you can use instead that is fertility friendly.
It all comes as part of my program 'How to create a fertile you' an introduction to how natural fertility methods can help you become pregnant.
And you are 100% safe to try this out. That's all I'm suggesting. Just try it for 7 days to see if it works for you. If it does, you'll be delighted – and I think that's exactly what's about to happen.
If for some reason you're not happy everything you learn in this program, then just let me know – and you get all your money back.
It's decision time
You have a choice to make.
Do what you've been doing and keep going around in circles (or worse, do nothing at all).
You already know where that will lead if time runs out. Is that really where you want to go?
Or, take a new action and get a new result and finally become healthy, fertile and pregnant.
Which do you really want for yourself?
So, here is what to do now.
Purchase my program 'Create a fertile you' and get started right away implementing a natural fertility approach and improving your health and fertility before time runs out.
It doesn't matter if you are trying to conceive naturally or via assisted conception, natural fertility benefits you in both circumstances.
There is still so much that you can do, and I'll step you through it so that you can finally create a fertile body.
See you on the inside.
The Natural Fertility Coach
xx
BONUS INCLUSION: Get FREE access to my 28 Day FERTILE Meal Plan to help you eat in way to boost your health, fertility and improve egg and sperm quality. Includes main meals (breakfast, lunch and dinner), fertility smoothies and juices, healthy, guilt free treats, delicious fertility boosting snacks and a one week fertility detox meal plan and recipes. Value $97.
Includes the 28 FERTILE Meal Plan and Recipes (value $97)
7 Day Money Back Guarantee
Courses Included with Purchase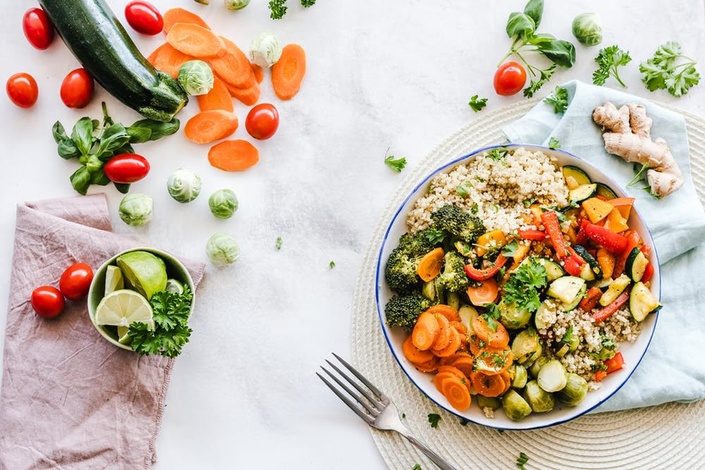 The FERTILE Meal Plan & Recipes
Learn how to eat to boost your fertility, improve egg and sperm health and balance hormones without restrictive diets or giving up foods you enjoy.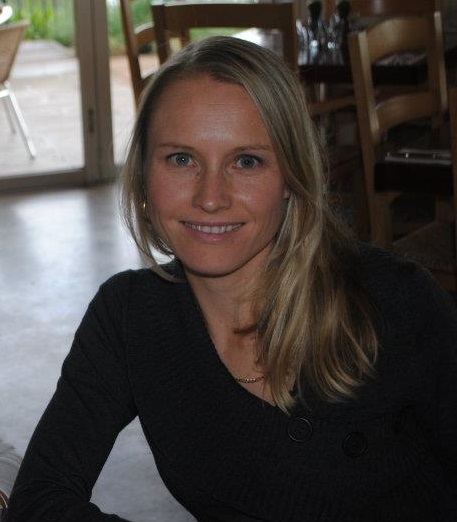 $97
Original Price: $97
Pay $297 AUD not $397 AUD
Special offer
Use code FERTILEYOU at the checkout
Strictly limited to the first 10 people only
Payment plans are available.
Please email me at [email protected] if you would like to purchase a program and pay for it over 3 or 6 months on direct debt.